Poker is the most popular casino game in history. Due to media coverage and tournaments featuring high prize pools, poker is now considered a sport event. Thanks to the internet, the online poker community has millions of players worldwide. Every poker player dreams to win a World Series of Poker tournament (WSOP) and become a millionaire overnight.
In 2009, the global online poker market grew by 24% to $4.8 billion with $1.4 billion in U.S.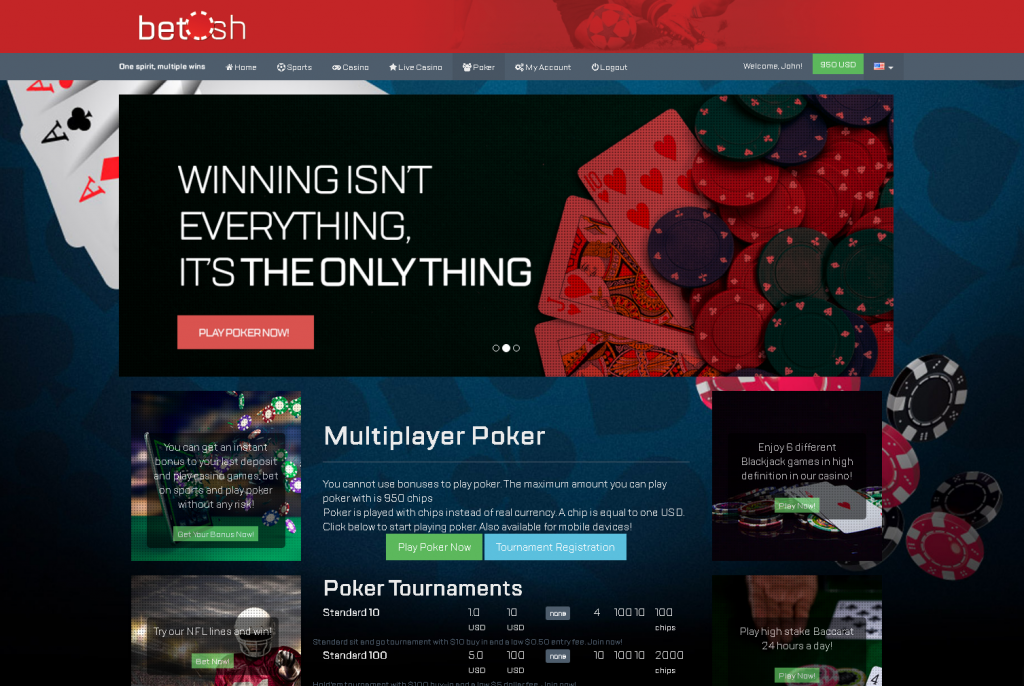 A poker network generates profit with:
• Rake – percentage of the pot based, calculated for each hand;
• Tournament entry fees – between 5-10% of the tournament buy-in.
Our poker software is highly customizable, allowing for a diversified number of tournaments and stakes: cash games, sit&go, multi-table, free roll, knockout, one on one and shootout tournaments.
Texas Hold'Em is the most popular form of online poker but we can offer other variations of poker like Telesina and Crazy Hold'Em. Gamblers can choose different limits for all poker games (pot limit, no limit and fixed limit), check hand history or chat between them;
The increase in popularity of online poker makes a multiplayer poker network a very profitable feature for any online gambling business.