Squares are a very popular sports betting option for american players.
The squares game is very simple: the bookmaker will publish before each event a form made of 100 square cells (the squares) organized in 10 rows of 10 columns each. Players purchase the squares for a fixed fee which depends on the bookmaker, the popularity of the event and expected participation. The higher the square price, the higher the payout.
On a typical Superbowl game for example, a single square can end up being sold at several thousand dollars, and the total prize can be upwards of $100,000.
Winning the squares game
In order for a player to win, they must have purchased a square that matches the score at the end of a game quarter, half or full event. When there are more players, for example a player wins the first quarter and another at the end of the event, the prize is divided among the winners.
The bookmaker keeps a commission from the prize, typically around 30% but this is dropping due to increasing competition.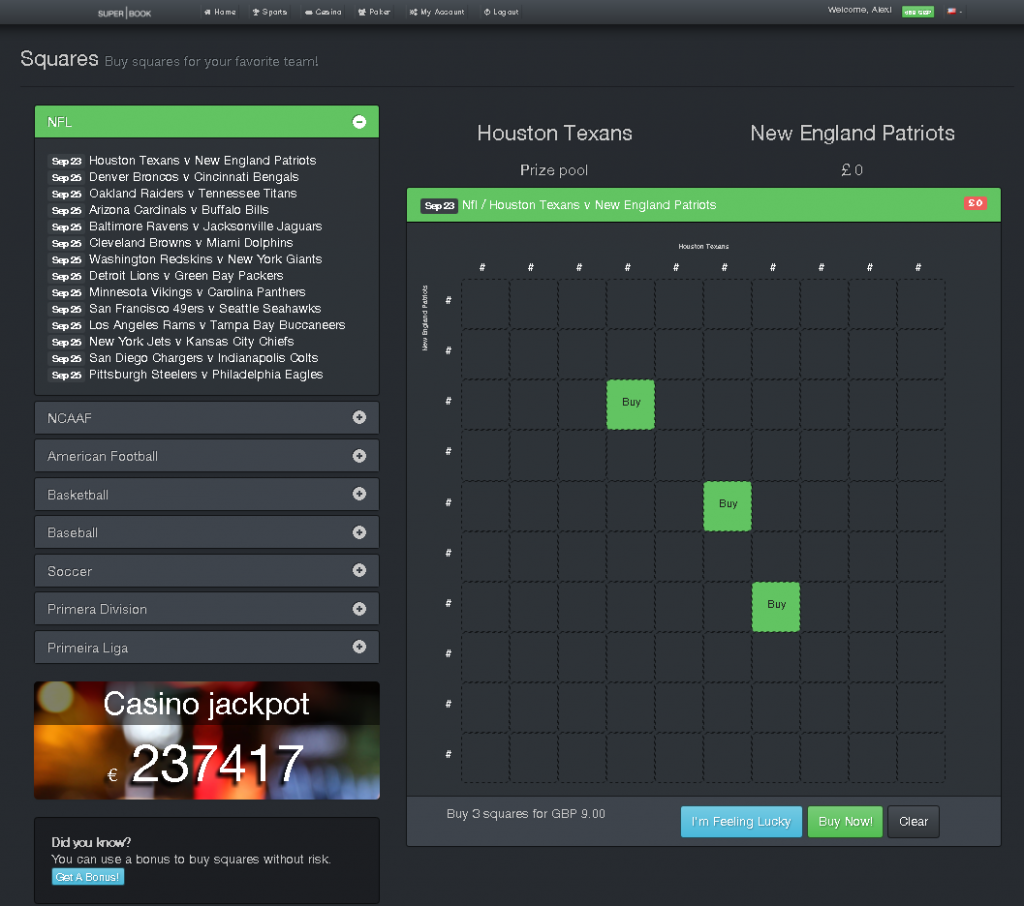 Our white label sportsbook platform comes with support for square pools, both online or offline. Square sale prices are managed from the control panel. We have also made a significant innovation by enabling players to purchase squares for soccer games and other events, even directly from their mobile devices such as smartphones or tablets.